Unless you've been living under a rock recently, series 2 of Stranger Things has been released...

It's getting to that time of year when all you want to do is jump into bed, grab your laptop and binge on Netflix, and Stranger Things is perfect for that!
Need a bit of a recap of series 1? Watch the main star Eleven rap about everything you need to know!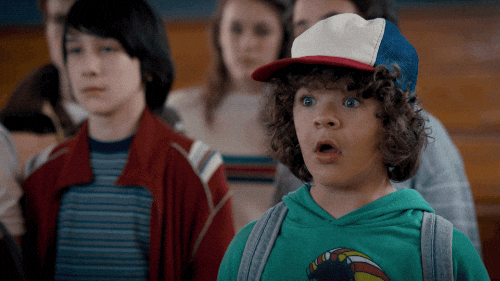 SPOILER ALERT: If you haven't seen series 1, stop reading!
If you (like many others) wondered what happened to Barb in the first series or what happens after Will coughed up that slug and had his flashback to The Upside Down, you NEED to watch series 2:
Into the 80s? You'll LOVE it
Just because you weren't around in the 80s, doesn't mean you can't appreciate the references to the amazing films, songs and whole era throughout the show! If you love ET, The Goonies, IT and The Breakfast Club, you'll love it even more.
You find out more about Barb
Remember how poor Barb was taken from us by Demogorgon and nobody batted an eyelid? Well, we did and now we've got answers and she isn't forgotten about after all - bring back Barb we say!
There are new characters...
Look out for some new faces that don't disappoint and add even more to the show. We also get to meet another one of Dr. Benner's patients, Eight.
And the original ones are even better!
Will, Mike, Dustin and Lucas continue to entertain us and their acting is still top notch. Obviously, Eleven is heavily involved and still at it with the nosebleeds, she might want to get that seen to!
Demogorgon is out, more monsters are in
The Upside Down character may have been defeated in the first series but it isn't over just yet. We meet even more terrifying characters but have faith in Will & co. Everything will be fine in the end, right?
You'll feel like a kid again
One of the greatest things about Stranger Things is that it takes you back to when you were young; to a time when your imagination was a minefield and you were convinced you had to fight off the monsters under your bed or chasing you up the stairs. A bit like Moz the Monster!
Upside Down STILL exists
If you thought it was bad before then you're in for a surprise this time around. Will is having constant flashbacks and hallucinations of his time there, but this time he's not the only one experiencing The Upside Down.
Another great ending
Remember how satisfying the ending of series 1 was? Well, you get the same feeling after finishing this one but it still leaves you with enough excitement to find out what happens next. Good news, series 3 has been confirmed already!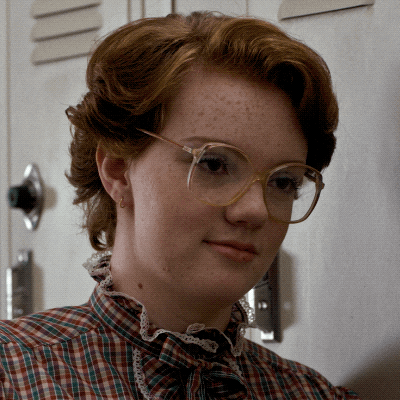 Hurry up and invite your mates/girlfriend/boyfriend over and get ready to binge before the Twitter spoilers ruin it for you!