Lifestyle
A Royal summer!
Whether you're a huge royalist or not really bothered by them - you can't deny how much excitement surrounds the Royal Family at the moment...

Two of the BIGGEST things in 2018 are the birth of the royal baby and the royal wedding. Now that adorable Prince Louis is here safe and sound, we can focus all our Royal attention on the wedding and personally, we can't wait!
With all the negative things happening this year, this is what we needed to really pick everyone up. Here's everything you need to know:
Prince Harry and Meghan Markle announced their engagement (in the cutest way) in November 2017 and have had a pretty quick turnaround with their wedding planning for the ceremony on Saturday 19th May!
They are a very modern couple and that's one of the reasons everyone is so excited and younger generations too, who haven't really taken much interest in the Royal Family before. Our future princess used to be in Suits up until just last week, how cool is that?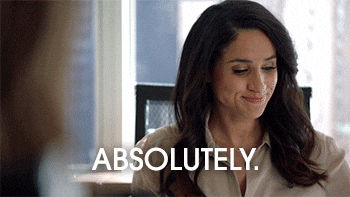 They decided to have their wedding on a Saturday, which is unheard of in Royal weddings. It also falls on the same day as the FA Cup final but if you're a football fan, don't worry, you can watch both because the wedding starts 12pm and the game won't kick off until later!
Harry and Meghan want the public to feel part of their wedding celebrations (we already do!) so they have invited more than 1,000 members of the public to the grounds of Windsor Castle on the day! Everyone from school children to charity works will be tagging along to see the happy couple on the day. We don't have #FOMO at all, honest...