If you're staying in the UK for Christmas and aren't rushing home for the holidays there are plenty of things you can do in the UK that won't break the bank.

Just make sure you wrap up!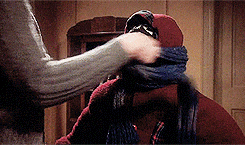 Have you thought of visiting National Trust or English Heritage sites?
As a student, you have unlimited access to English Heritage sites for only £45 a year or £3.75 a month. There are loads of places all over the country you could visit that are even better at Christmas time:
Stonehenge
Dover Castle
Tintagel Castle
Hadrian's Wall
Clifford's Tower
Wellington Arch
Whitby Abbey and many more!


They also have events where you can experience a traditional British Christmas. How about a Victorian Christmas with a carousel, delicious roasted chestnuts and hilarious games? Maybe the Lantern Festivalat Witley Court is more your thing? Either way, you're spoilt for choice with Christmas events with English Heritage!

It wouldn't be Christmas without National Trust though - they have more than enough Christmas markets to get you in the spirit for the big day! East Riddlesden Hall and Dinefwr are perfect to get some unique gifts for friends and family. Members get free access (usually) so join for £64.80 a year or only £5.40 a month!
National Trust runs 35 cosy pubs in Cumbria so if it's a bit too cold outside, get some friends together and go enjoy a drink and tasty, traditional British food.
Oh, and make sure you take plenty of snaps for Snapchat and Instagram!