Lifestyle
MUST WATCH: The Crown is back!
Still in royal mode after Prince Harry and Meghan Markle announced their engagement?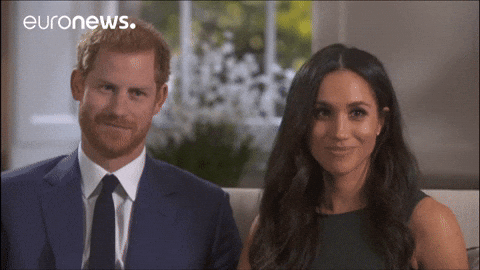 Well, now is the perfect time to watch the latest series of The Crown, it just dropped on Netflix this weekend...
If you liked series 1 (we definitely did) then you will love series 2. Apparently, they've spent TWICE as much as last time and that was £100 million so it's pretty impressive, to say the least.
What happens?


A LOT. It starts in 1956 - a pretty busy time for the Royal Family. If you've seen the first series, you'll know that Princess Margaret was a bit of a rebel and she continues to wind the Royals up, if not even worse than before. The series also addresses those Prince Phillip affair rumours which caused a bit of drama between him and the Queen. But Elizabeth knew she married a 'wild spirit' so she should have expected it, right?
Elizabeth struggles to cope with the pressures that come with being head of the monarchy and it's weird to see because she makes it look so easy now!
How is it?




Great and quite funny too! Whether you're a closet royalist or out and proud, it's fun to watch and it feels like you're getting a real insight into how the other half lives.
There are 10 episodes, each about an hour long, so it's the perfect series to sit down and binge with some snacks. Because who wants to go outside in this weather unless you have to, really?
Claire Foy plays the Queen brilliantly but it's the last series for her as Olivia Coleman takes over in series 3 to take us on to the later stages of the Queen's life. Matt Smith continues to play Phillip hilariously too.


Hurry up and watch before Twitter ruins it for you!