Lifestyle
Valentine's Day? More like Galentine's Day!
It's time to forget about Valentine's Day in the traditional sense...

It's a new era and that means Valentine's Day isn't all about the dating scene. Instead, it's a day to get the gals together to celebrate friendship and doing all the things you love together. Forget Mr/Mrs Right, for right now anyway, and gather your gals together to celebrate.
You can do (nearly) everything you do with a date but with twice or quadruple the number of people to enjoy it with...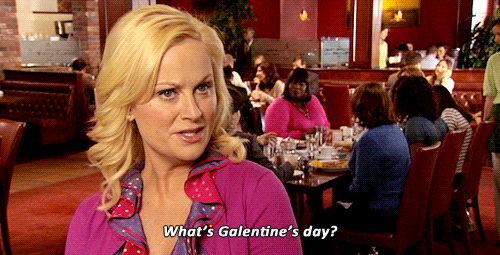 Personally, this year I'll be staying in with my best mates with a good chick flick and too many tubs of Ben and Jerrys. But there are lots more ways to have fun:
Secret Valentine's: Similar to what you may have done for Secret Santa - exchanging gifts with your gal pals. This way you can show them how much you love and appreciate them!
Tasty treat: Venture out for a nice dinner or order a takeaway to your flat. Who doesn't love a cheeky meal with their friends? Doesn't matter if you're in or out, you'll have a laugh.
Spa day: With all the stresses of uni life, this could be exactly what you need at the minute. Check out sites like Groupon and Wowcher and you can find great offers nearby.
Movie night: Head to the cinema to watch the latest Fifty Shades film and squeeze yourself in amongst the cosy couples. If you're short on the cash, round up some snacks and watch some of the classic chick flicks. I'm thinking Mean Girls, The Notebook, Legally Blonde and 10 Things I Hate About You.
Valentine's Day is the perfect day to celebrate having great friends, so make the most of it!
What will you be doing this #GalentinesDay?